Dr. Stewart launches training for educators and academics to positively impact student life on campus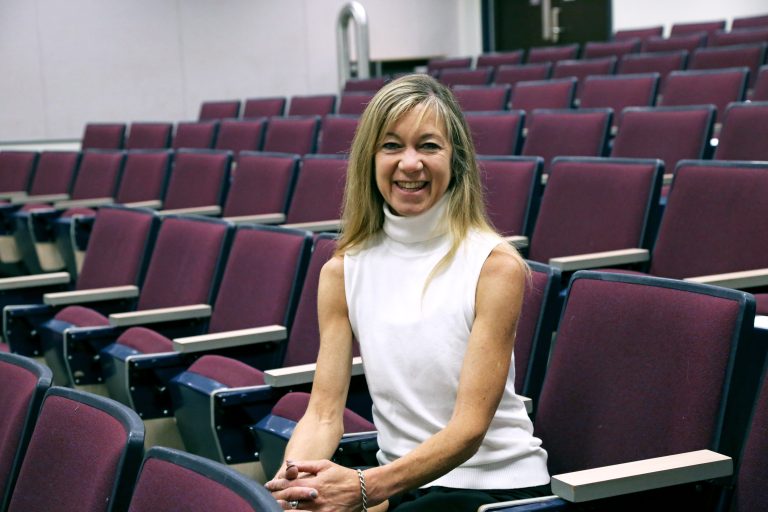 University students are vulnerable to a decline in health and well-being during the beginning of their university careers, and throughout their studies. Academics can be overwhelming, and researchers are finding that social isolation is common. To address this growing concern, Dr. Stewart is leading the TEACHERS project. TEACHERS is designed to positively impact the health, education, and resiliency of university students through strategic training of classroom leads.
The project provides faculty with a unique training opportunity to learn and integrate well-being practices into the classroom. This initiative is designed to provide the necessary support and resources to meet the ongoing and changing learning needs of students. The aim is to have all classrooms being facilitative of student and faculty wellbeing.
"TEACHERS is a simple, targeted intervention," explains Dr. Stewart, Associate Professor in the School of Health and Exercise Sciences. "Using evidence-based practices, we provide critical tools and supports for in-class activities and recommended course logistics, for example, to enhance student resiliency and well-being."
The TEACHERS Project launched in 2019, and is presently in its second phase of development as a pilot research project. Supported by the UBC Okanagan Provost Office, and a UBC SoTL Seed Grant, Dr. Stewart, and colleague Dr. Jannik Eikannar from the School of Engineering, will investigate the impact of TEACHERS project with the aim to inform and improve student well-being initiatives on campus.