Dear School of Health and Exercise Sciences community,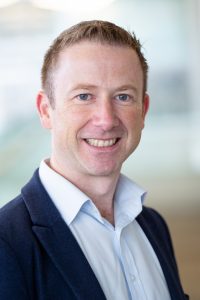 Undoubtedly, this September looks different to the typical start to the academic year and we all share some anxieties about how things will unfold. Yet the feeling of excitement that typically comes with "back-to-school" endures. Each year, students and faculty embarking on a new term brings exciting opportunities – opportunities to create new connections, make new friends, deepen our knowledge, and pursue discovery. In the School of Health and Exercise Sciences those opportunities remain, albeit through an electronic interface.
I am tremendously proud of the efforts of faculty, staff and students who have worked over the summer to ensure that the experience –for both undergraduate and graduate students alike – will not just be online; we have taken steps and created new avenues of connection and communication to help our students thrive. To 'pivot' has become the cliché of 2020, and yet there is not a more accurate term to describe the ways our School members have sought to turn the obstacles of COVID-19 into opportunities.
Our laboratory team has recreated the laboratory experience online so that our students can still observe and learn about critical hands-on skills. Our practicum office is working with active professionals in the field to develop virtual practicum opportunities, connecting our graduating students with practical experts in their field, and our instructors have rapidly embraced the technology to deliver both synchronous and asynchronous teaching and learning activities online.
At the heart of our work is our desire to continually strengthen our communities: Our School community, our campus community, and our global community. For that reason, we are collaborating to welcome thought leaders from across the nation, virtually to the UBC Okanagan campus. Beginning in October, our first community event welcomes Dr. Charlotte Loppie to explore the root determinants of indigenous health inequities.  For our students, faculty and wider community, we are also launching the 2020 UBC Exercise, Kinesiology and Health Seminar Program in collaboration with UBC Vancouver School of Kinesiology to introduce the leaders in our field.
In relation to research within the School, we are working closely with the Faculty and wider institution to re-start a number of face-to-face research programs with a total commitment to safety of our participants and researchers.  We have recently published last year's research report which provides an overview of the activities and success the School enjoyed in 2019.
Although we have tried to anticipate all of your needs and requirements, and have been working proactively to find solutions to the challenges faced by our community as we work at a distance, please do not hesitate to get in touch with myself or your instructors if you have ideas that would help you to succeed. This situation is new to us all, and it is likely that we have not thought of every scenario or opportunity. In the words of Bonnie Henry, "we are in this together" and we are committed to working with all members of our community to find optimal solutions as we travel through the coming year together.
Over the coming months we will be using multiple virtual media opportunities to connect with the HES community. Notifications for these events will be sent through to students through Canvas, please keep an eye open for these messages and engage with these activities synchronously or asynchronously as works best for you. 2020 is a year like no other, and as a School we uphold our promise to work with you to help you to thrive.
Wishing you all the very best for the upcoming year and asking you to look after yourselves and our community.
Regards,
Rob